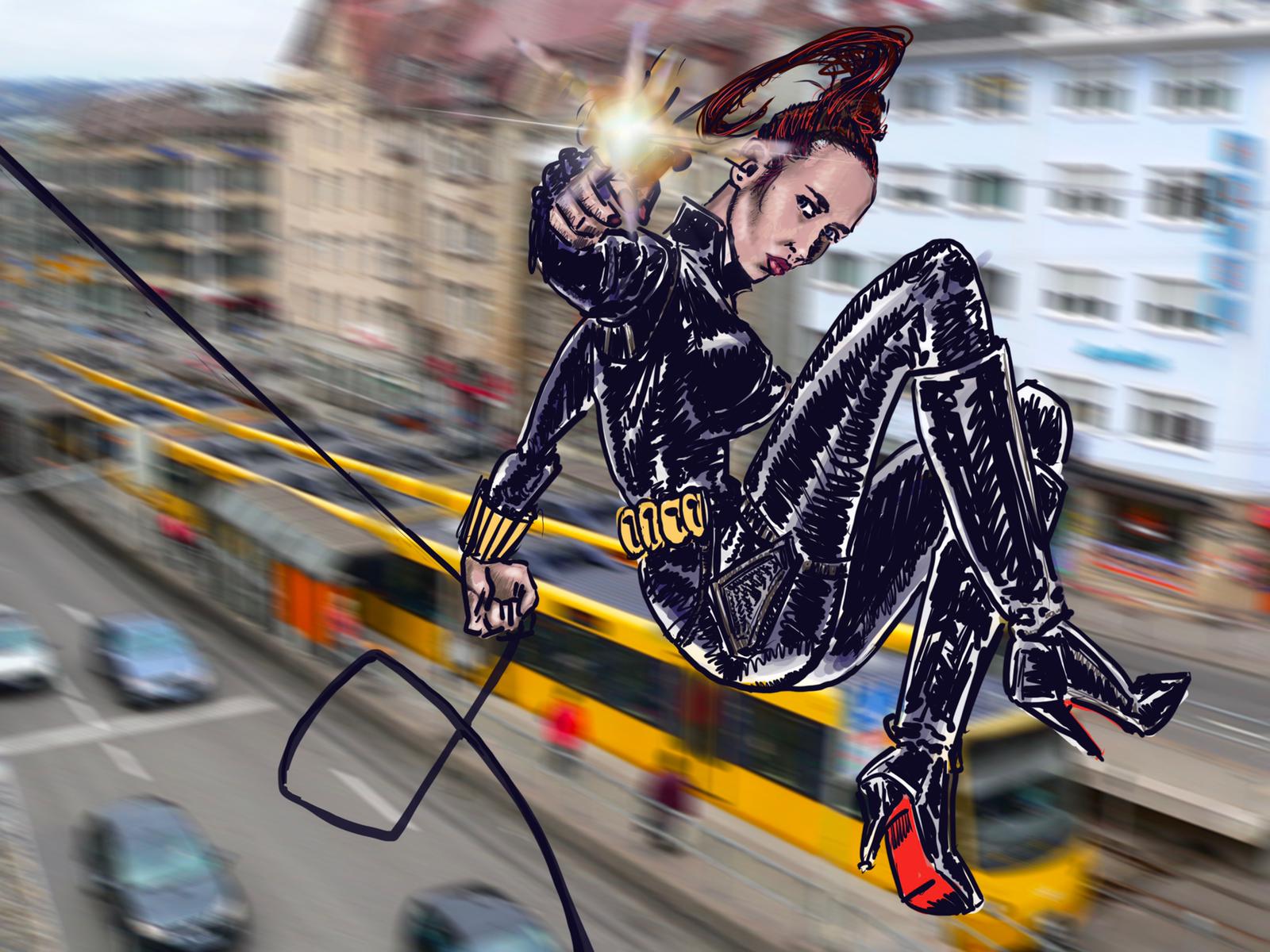 The fetish sector is very diverse.
Latex is definitely part of it. But I also often play with nylons and stockings. Foot fetishists will get their money's worth with my shoe size 44.
But also with more abstract things like foils, balloons or other unusual materials. Regarding special fetishes I am very open and always like to encounter new ideas.
When it comes to dirty, champagne is my supreme discipline, especially in terms of quantity.
Intimate contact with the mistress